No Preliminary Relief for Apple for 'App-Store'
In furtherance to Sarthak's Post, as US Patent and Trademark Office (USPTO) has rejected Apple's appeal to obtain a trademark for the mark "multi-touch".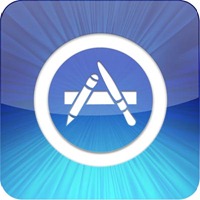 "Simply because the applied-for term has been used in association with a highly successful product does not mean the term has acquired distinctiveness," concluded the USPTO's Trademark Trial and Appeal Board in an 18-page review of Apple's appeal against examining attorney's earlier refusal of trademark protection.
Settling dust of multi-touch trademark row has allowed focus on Apple's another on-going trademark battle, in which Cupertino seeks to assert protection for the term "app store". This is taking place in two forums; one at the USPTO and the other in courts, where a judge, in July 2011, refused to grant Apple, a preliminary injunction to stop Amazon from using the term "Appstore". A final decision is expected later this year.
Author: Kumar Anjani
Image from here